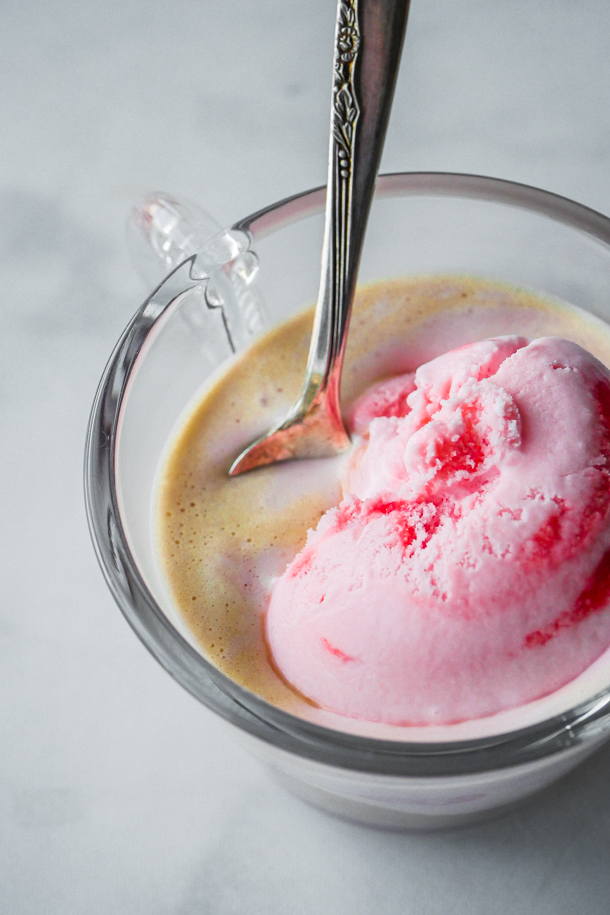 Where can I find the original treat?
This holiday time treat is available at Schmoozies! inside California Adventure.
What?! Another new series this week on the site?! YES! Today we're launching what I hope will be a new series that will appear on here from time to time: 5 Minute Treats. And today we're starting with this Peppermint Affogato.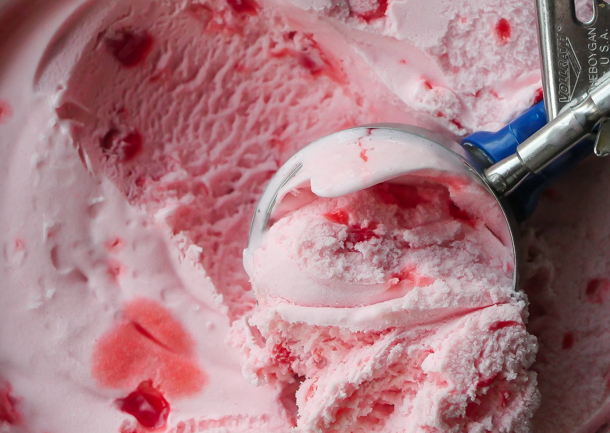 What is an affogato? An affogato is an Italian dessert that consists of two delicious things: ice cream (or gelato) and espresso. And while it may be a simple recipe, the end result is anything but simple. Over at Schmoozies! in DCA, they regularly have the classic vanilla topped with a large pour of espresso, but this holiday season, they had both a peppermint ice cream and a cinnamon-sugar (churro!) ice cream option.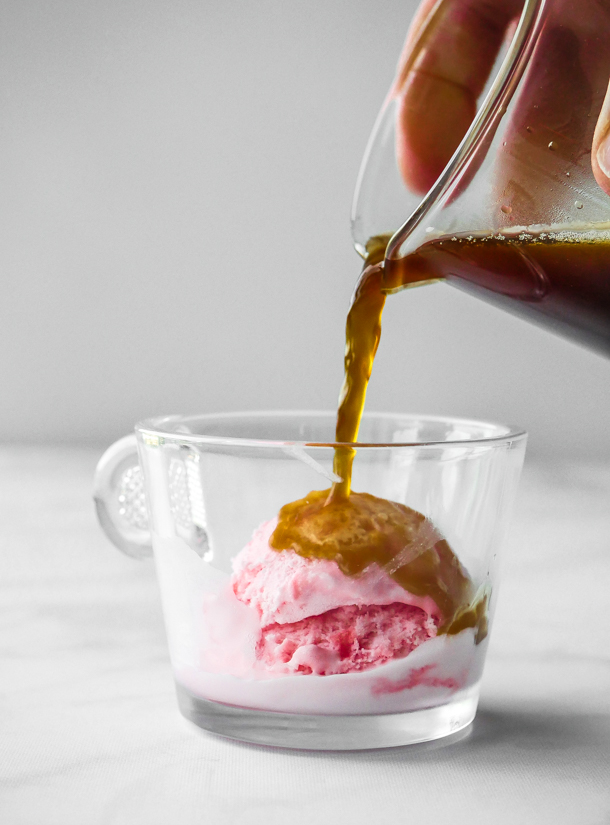 The peppermint ice cream affogato was just pure deliciousness, with the hot espresso slowly melting my peppermint candy specked pink ice cream, it came a whole other flavor once combined. The slightly bitter espresso was tamed by the sweetness of the ice cream and I found myself slurping up the whole thing unaware, or caring, who was watching me enjoy it.
But here's why I'm giving you this "recipe" today. It's holiday time, but that doesn't mean you have to make complicated desserts. Especially when something simple like this tastes just so good. If you're neck-deep in cookies and just want something easy to make, this is it. Bust this out after a meal and no one is going to ask you how long it took to make, or "is this it?", because they'll be too busy scarfing it down.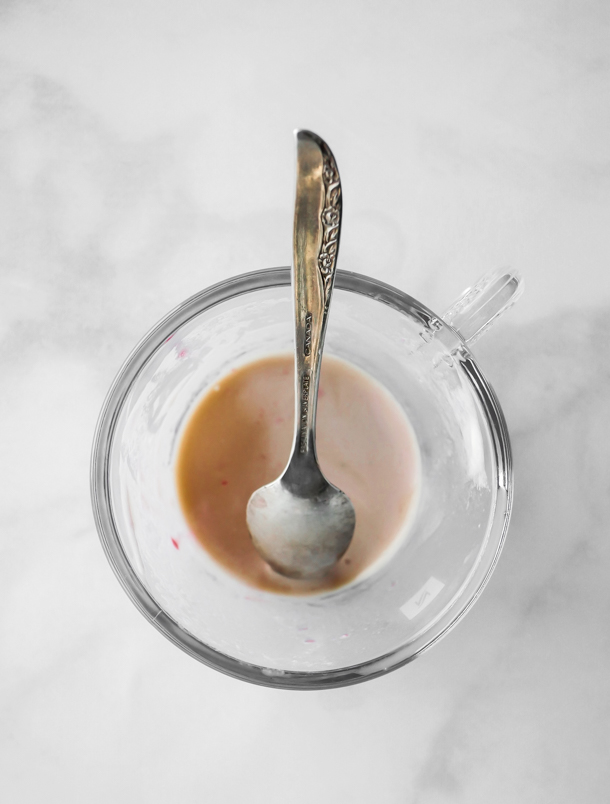 My hope with these "5 Minute Treats" is that you give yourself the space to not always feel like treats need to be complicated. They can be simple, but these recipes will always be good. I hope you enjoy one of these Peppermint Affogatos tonight or this weekend. Maybe treat yourself while you start wrapping presents and need an extra boost of caffeine (and that's exactly what I did this week). Enjoy!
Print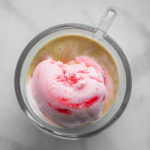 5 Minute Treats: Peppermint Affogato
Author:

Total Time:

5 minutes

Yield:

1

Peppermint Affogato

1

x
---
Description
This two-ingredient creamy Peppermint Affogato comes together in just minutes! A Disneyland-inspired treat.
---
1

–

2

scoops peppermint ice cream (with the candy pieces!)

1

shot espresso, freshly made
Extra Tools
---
Instructions
Brew your espresso shot.
Scoop out ice cream into a heat proof glass mug or small bowl.
Pour espresso over the ice cream and enjoy!
---
Notes
We are Nespresso users at home, so I found that a regular shot was plenty. The lungo shot was a bit too much and melted the ice cream more than I desired creating a warm soup.
If you want to make a batch for a party, portion out ice cream into small cups and freeze ahead of time. When ready to serve, brew lungo shots in a large measuring glass with a spout. Then you can pour small amounts of espresso all at once into each cup.
Keywords: treat, Schmoozies!, ice cream, espresso, 5 minute treat