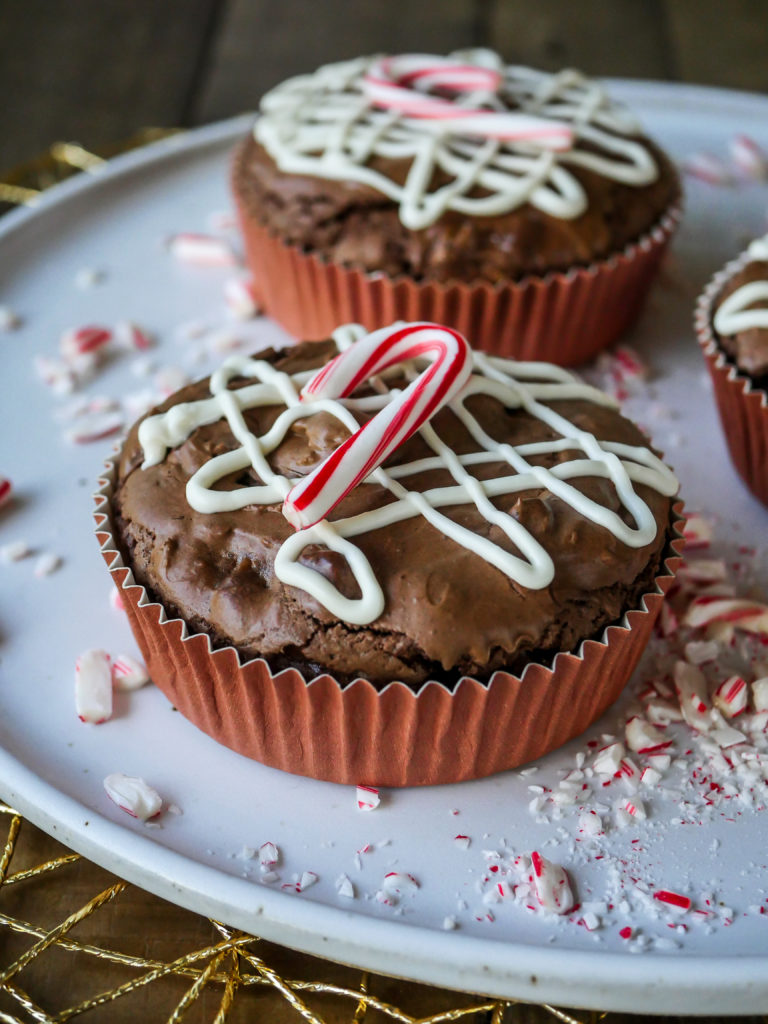 Where can I find the original treat?
The original treat can be found at the Candy Palace in Disneyland.
Hi everyone! It's been a minute hasn't it? Many, many minutes, but I couldn't let a whole year go by without a new recipe, and now that they've opened up the gates at the parks, we've got all new treats to enjoy, and make!
While Disneyland and DCA tend to have the same formats for treats, and rotate or create new flavors for those, recently they've introduced these "pies" that are similar to giant saucer-like cookies and brownies. I've found that one is the perfect size for two people to share. Or eat one half in the car on the way back from the park, and the other half after the kids are asleep later that evening. Whatever works for you.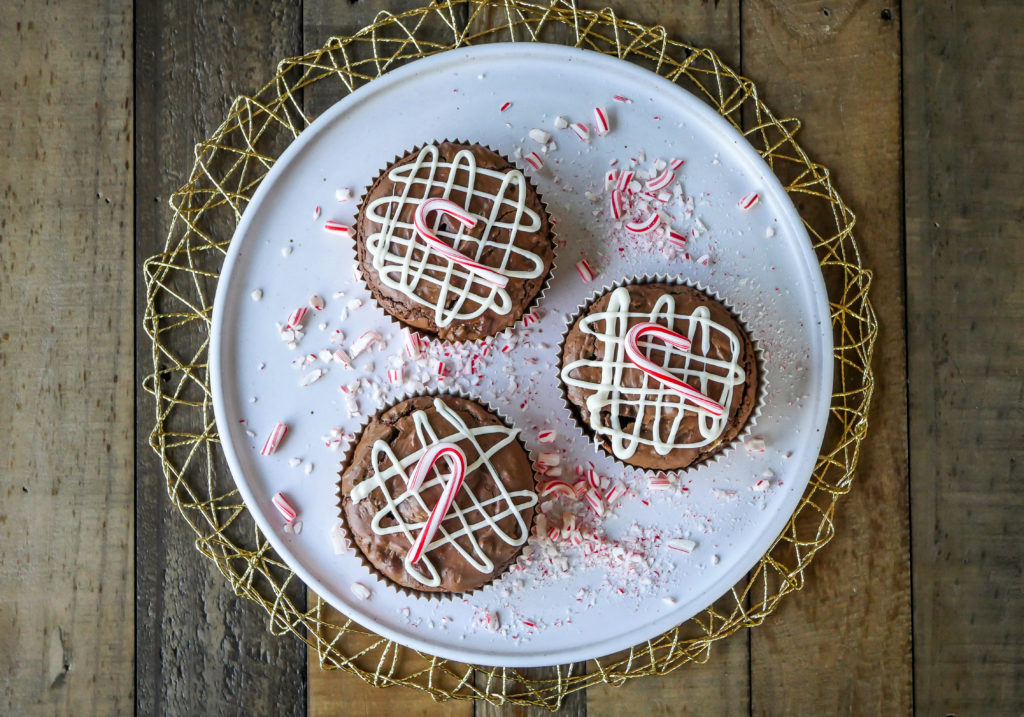 I've always been a big fan of chocolate and peppermint together in treats. I think perhaps it might have something to do with those Andes Mints we got on hotel pillows growing up (does anyone still do that?!). I get though that this combination is not for everyone, but don't worry, I've got something for those that fall into that camp coming soon.
Anyways, these would make a pretty magical edible gift if you baked up a batch this holiday season. I've got a few going out the door this week for neighbors.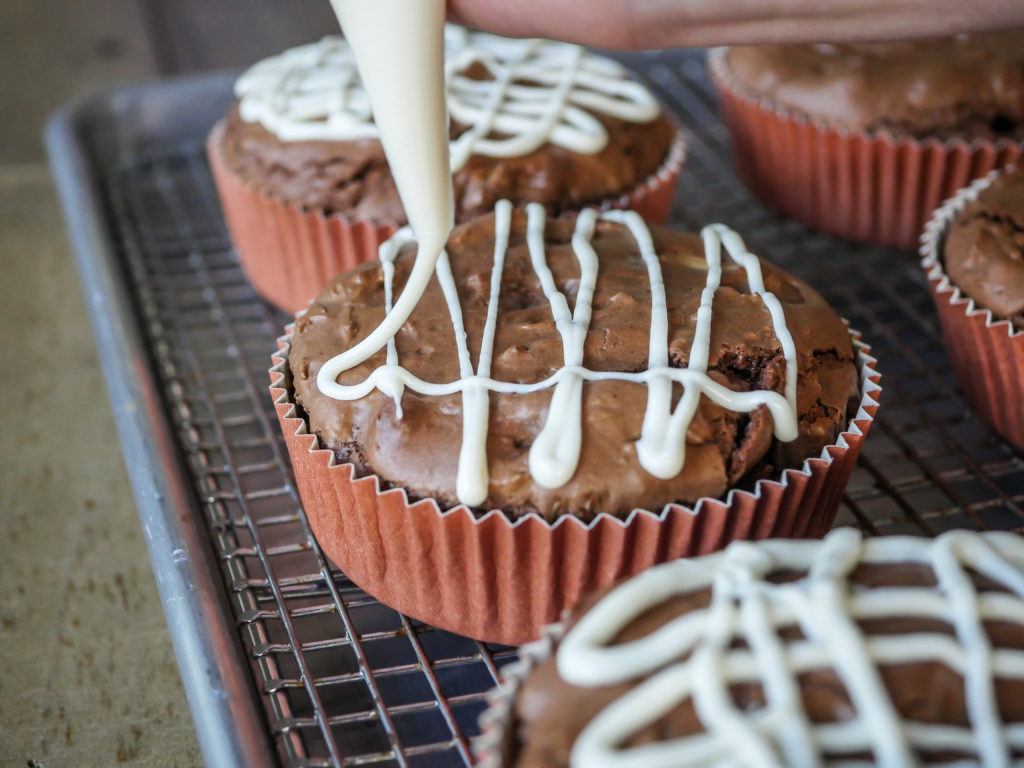 If you've got kids in the kitchen there are a few more advanced techniques here with melting the chocolate. My 4 and 7 year old are pros at the decorating bits and especially adding the candy canes, although I suspect that they're slipping a few of those into their pockets for later.
It feels so good to be back in this space making treats again for all of you. I truly hope you get to make and enjoy this special recipe soon!
Print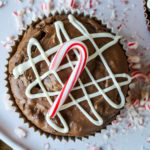 Chocolate and Peppermint Brownie Pie
Author:

Prep Time:

10 minutes

Cook Time:

25 minutes

Total Time:

35 minutes

Yield:

6

Chocolate and Peppermint Brownie Pies

1

x

Category:

Dessert

Method:

Baking

Cuisine:

Holiday
---
Description
Is it a brownie? Is it a pie? It's both! And with the classic holiday combination of chocolate and peppermint, these shareable treats will be a hit this season. A Disneyland-inspired recipe.
---
6 tablespoons

unsalted butter

8 ounces

bittersweet chocolate (60% cacao)

1/2 cup

(

60 g

) flour

1/3 cup

(

35 g

) unsweetened cocoa powder, dutch processed (I used Valrhona)

1/2 teaspoon

salt

3

large eggs

1 cup

(

198 g

) granulated sugar

1 teaspoon

vanilla extract

1/2 teaspoon

peppermint extract

1 cup

semi-sweet chocolate chunks

1

–

1/3

cups white chocolate chunks, divided

6

mini candy canes
Special Tools
---
Instructions
Preheat the oven to 350°f. Set out 6 of the oversized bake cups on a half size sheet pan. Set aside.

In a double boiler, melt the butter and chopped bittersweet chocolate, stirring frequently until melted and smooth. Alternatively you can melt them together in the microwave inside a microwave safe bowl, like glass, for 20 seconds. Stir and microwave again for an additional 20 seconds. Keep stirring and microwaving in short bursts of 15-20 seconds until melted and smooth. Set aside to cool.
Next, sift together the flour, unsweetened cocoa powder, and salt into a medium sized bowl. Set aside.

Whip together the eggs and sugar on high speed (10) for 5 minutes until light and frothy. This should be done with either a stand mixer or hand mixer. Then pour in the melted chocolate, vanilla extract, and peppermint extract. Stir to combine until there are no more white streaks.
Next, dump in the sifted flour/cocoa/salt mix and, by hand, fold that in to combine until there are no longer any visible flour streaks.
Then fold in semi-sweet chocolate and 1 cup of the white chocolate chunks, setting the additional third of a cup aside.

Scoop about a 1/2 cup of the mixture into each baking cup, smoothing out the top.

Bake for around 25-30 minutes until a toothpick comes out clean. Let cool to room temperature.
While the brownie pies cool, melt the remaining 1/3 cup of white chocolate chunks. You can either melt them in the microwave in short bursts like the above direction, in a small double boiler, or using a candy melting pot (my favorite way of melting small amounts of chocolate and candy melts).
Transfer the melted white chocolate to a heat-safe piping bag and make crisscrossing lines over the tops of the room-temp brownies. Immediately at the candy cane to each one after you finish decorating so that it will adhere to the top. Wait 30 minutes for the chocolate to set up (or more if your kitchen is warm), and enjoy!
---
Notes
I'm using a bittersweet chocolate for my brownie base, however, if you prefer yours sweeter, up that to 68 or 70% cacao.
Looking for that light, crackly brownie crust? Don't skip on whipping the sugar and the eggs together for what seems like an awfully long time. That crust is actually a meringue that forms while baking. This does create a more delicate top that is prone to cracks, but if you love a shiny, crackly top, you want that!
Any remaining melted white chocolate can be kept in the piping bag and refrigerated. Seal off the ends with twist ties. Large chunks can be broken up and re-melted.
Keywords: holiday, christmas, chocolate, peppermint, brownie, pie, Disneyland, white chocolate, cocoa powder