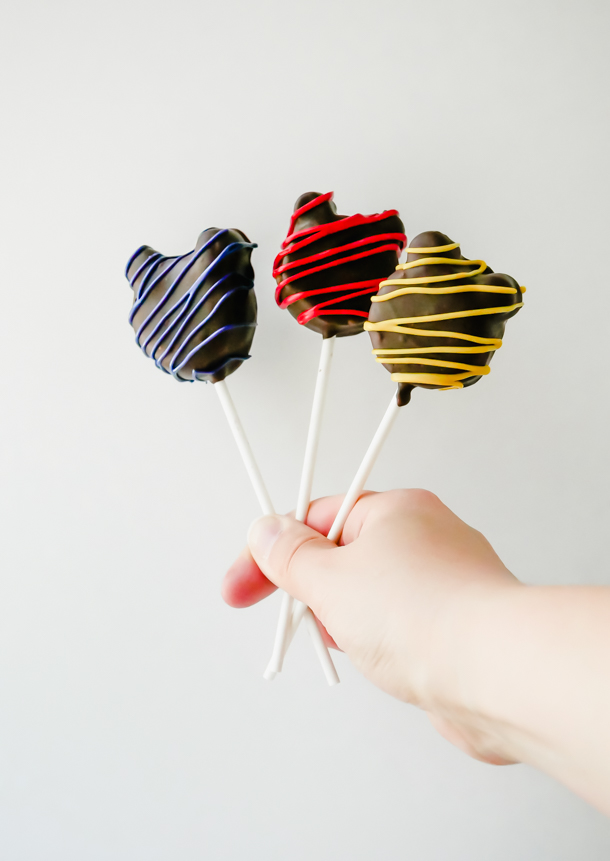 Where can I find the original treat?
This treat can be found all over the Disneyland Resort.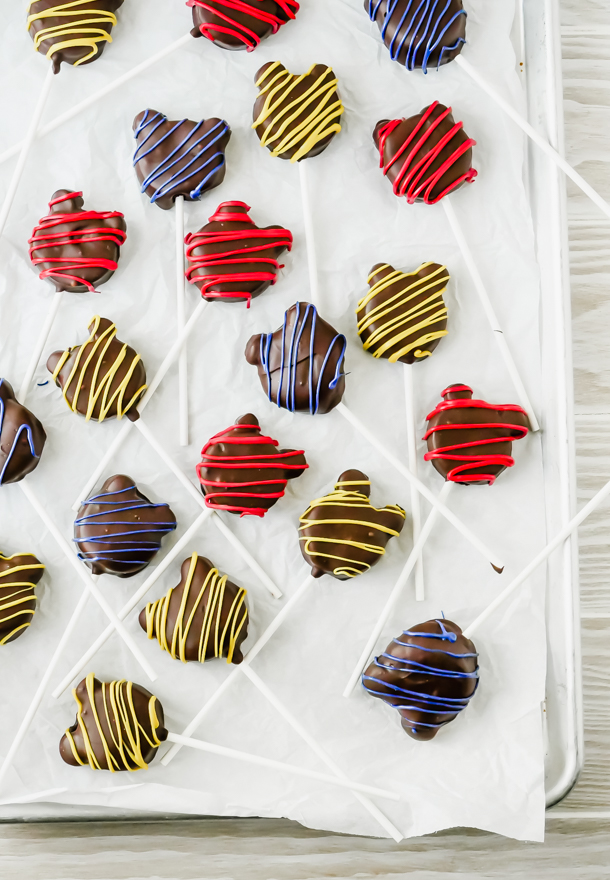 CAKE POPS!!! Is the answer I get when I ask my kids what they'd like for a treat lately while visiting Disneyland. And that is also what we're making this week: cake pops. But why stop there? We're making ALL THREE varieties of the oversized Mickey Mouse Cake Pops!
I noticed these cake pops last year and loved how they were heftier than the normal cake pops. And the marshmallow ears were a fun touch! Also, I will eat any and all Mickey Mouse shaped food.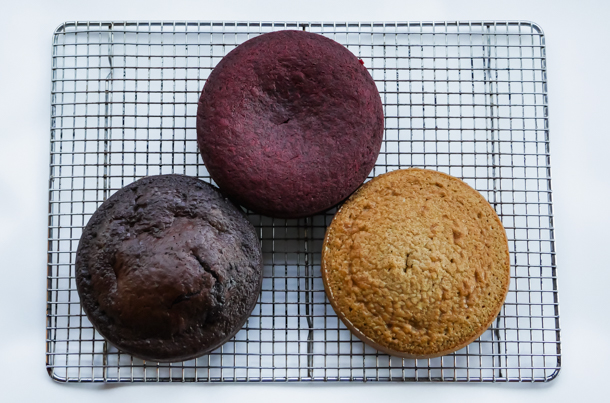 Now, because this post would just be super long to include the recipes for all three cake pop varieties currently found at the parks, and that would be chocolate, vanilla, and red velvet, I've separated out each recipe as a stand alone recipe page. And so, each image below links out to the corresponding cake pop. To be efficient, after all your cakes are made, you can assembly line adding the marshmallow ears, and then the chocolate dipping.
This yields more than our usual small batch recipes, so if you're looking for some party food, or need something for Valentine's Day next week, this would definitely be a hit. They also freeze well if you just want to keep them on hand for cake pop emergencies.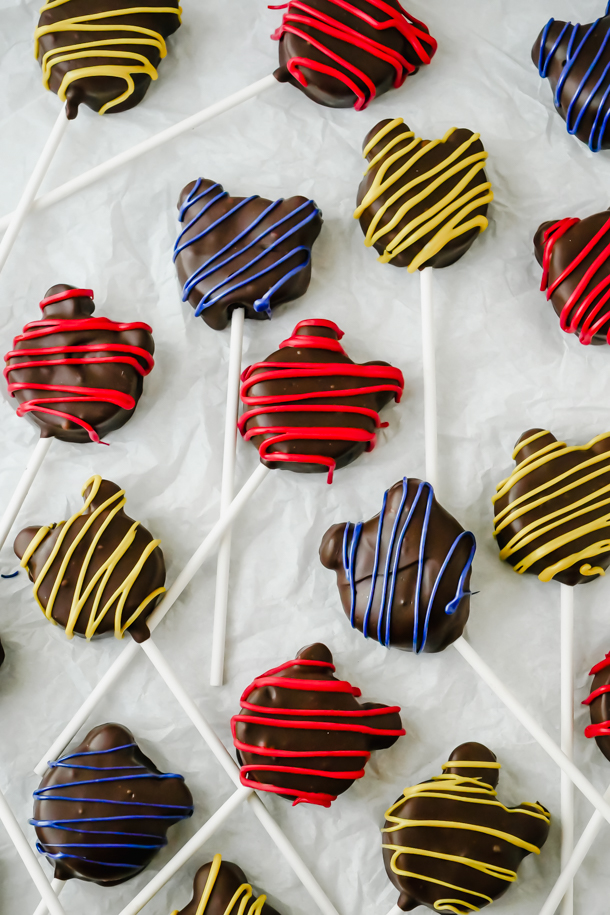 Let your young bakers help cut out shapes, dip chocolate, and decorate the cake pops. If you want your ears to be more precise, you might want to take over that part, or let older bakers help.
Make one, two, or all varieties! You'll love this sweet treat!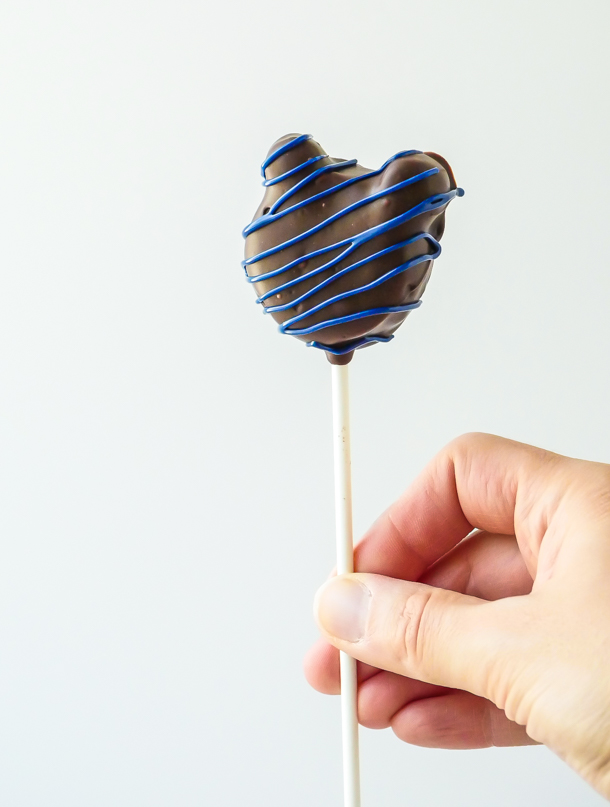 Chocolate Mickey Mouse Cake Pops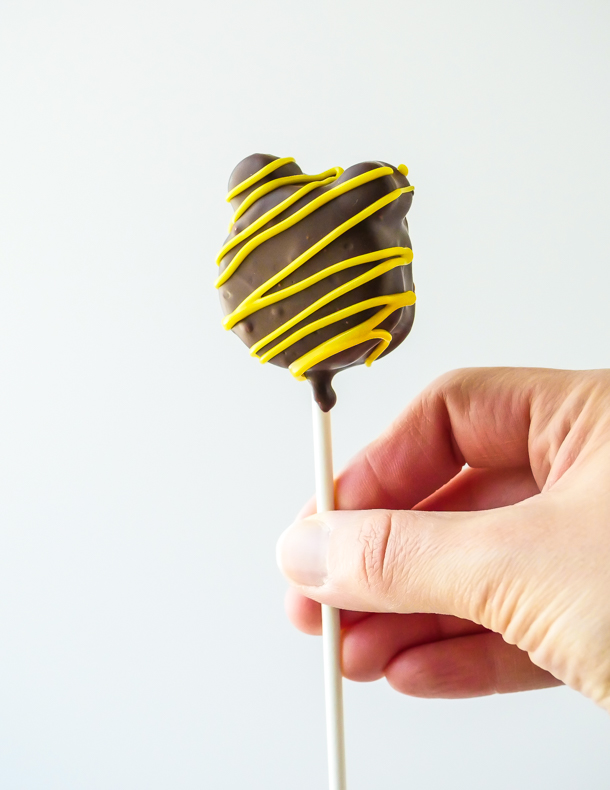 Vanilla Mickey Mouse Cake Pops