A Disneyland-inspired treat!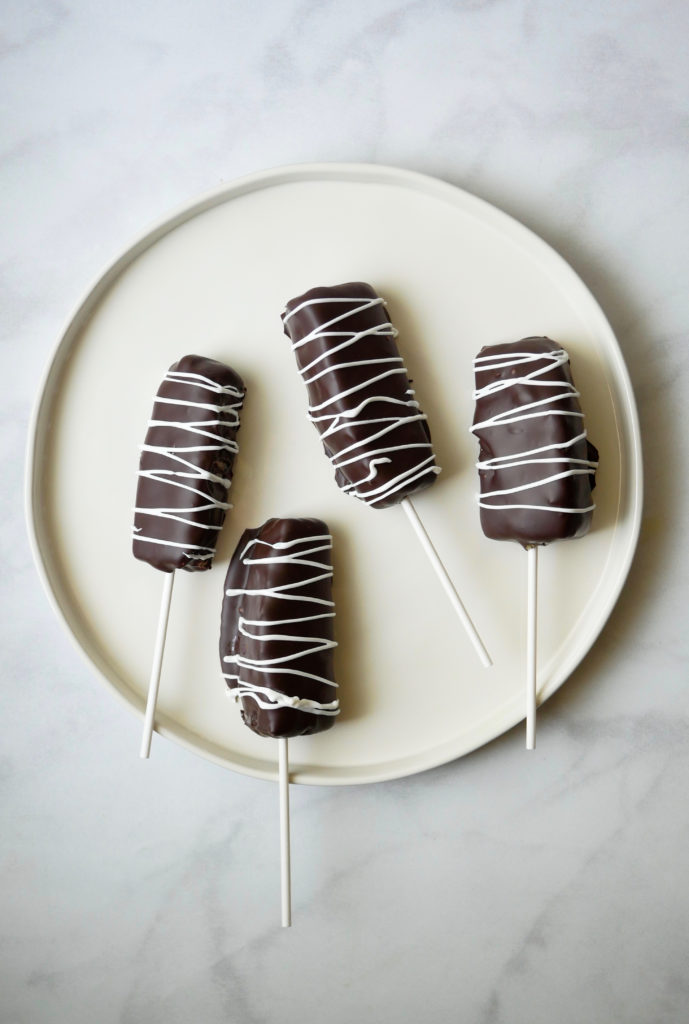 Where can I find the original treat?
These treats can be found in Disneyland, DCA, and Downtown Disney!
This treat might seem a bit odd to kick off a site devoted to making all the delicious foods found at Disneyland and Disney's California Adventure. Sure, I never gave this treat a second look when I was visiting the park until I saw a photo on Instagram. And then it soon became one of my FAVORITE treats and I don't even feel like I'm particularly indulging because… well, FRUIT. The combination of tart pineapple with rich, dark chocolate is just so delish.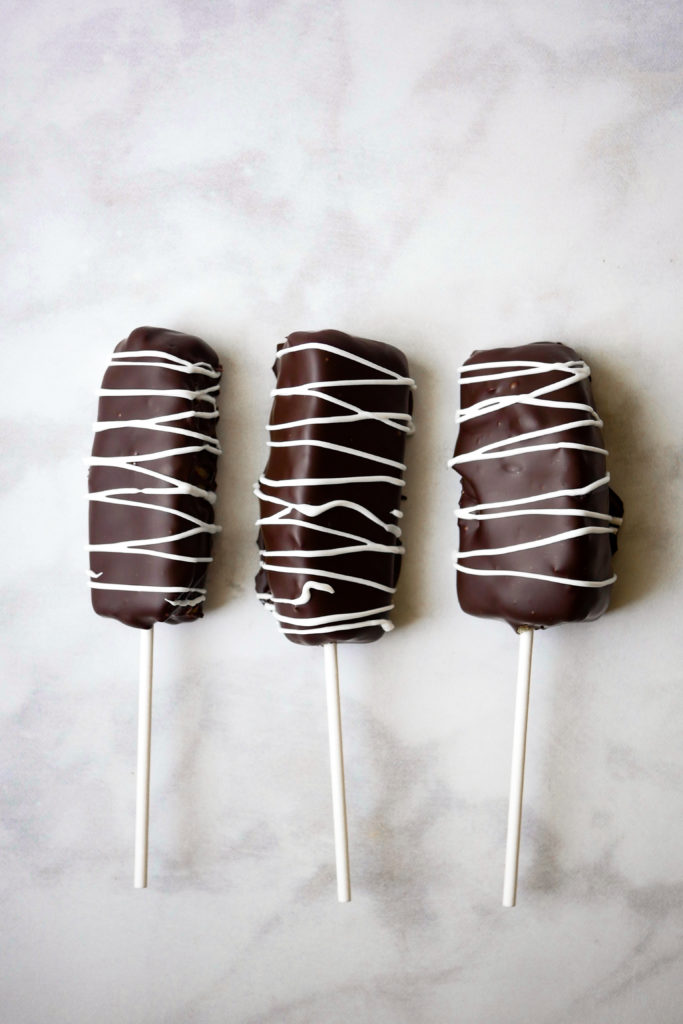 Eating this can kinda be a bit of a HOT MESS at the parks too, especially while trying to act totally casual in front of crowds of people while juice runs down your face and hands. And arms. And maybe even your shirt. At home you can eat this over the sink with or without a shirt on. You can also make them small, or even use pineapple chunks and just pop a few at a time. Actually, that sounds so good I'm going to go and do that right now.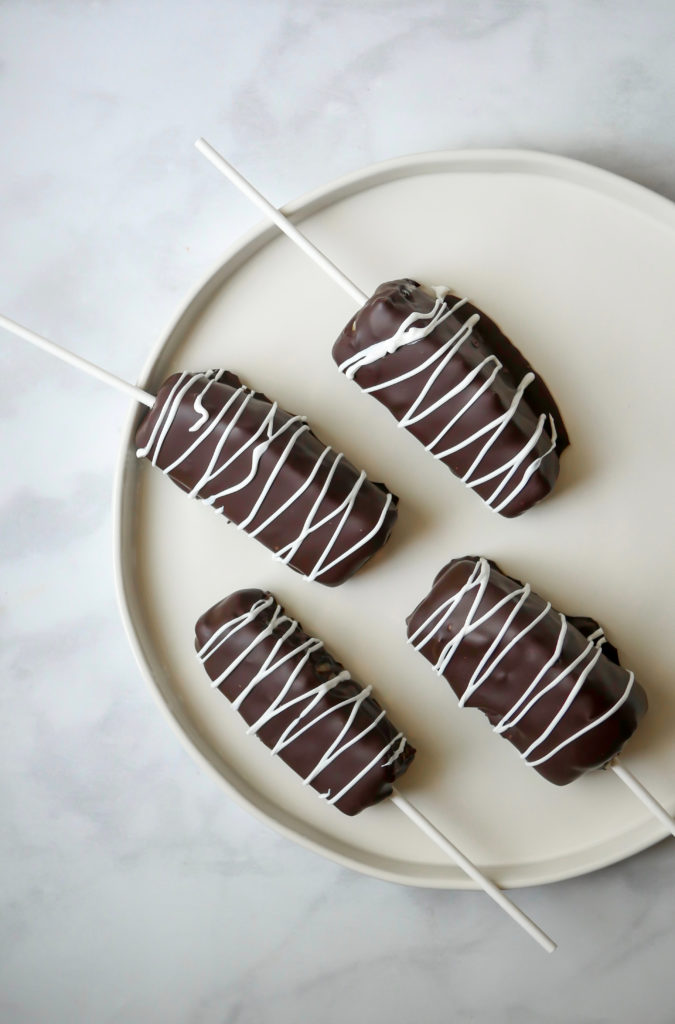 But first, of course, the recipe. To create that snappy exterior, the chocolate must be tempered and I have an easy microwave how-to below with a few tips at the end. However, if you just want to enjoy that pineapple spear dipped in chocolate, then just go ahead and melt some chocolate and dip away!
Tell me, have you tried one of these chocolate covered pineapple spears? Was it love at first bite?
Print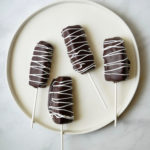 Chocolate Covered Pineapple Spears
Author:

Yield:

6

–

8

chocolate covered pineapple spears

1

x
---
Description
Juicy pineapple spears enrobed in rich, bittersweet chocolate. A Disneyland-inspired treat!
---
6–8 pineapple spears about 4″-5″ in length
8 ounces (227 g) 70% bittersweet chocolate, finely chopped and divided
2 ounces (60 grams) white candy melts
6″ lollipop sticks
---
Instructions
First, pat your pineapple spears to remove any excess juice on the outside and set aside. 
Next, temper the chocolate. In a microwave safe bowl, add 2/3 of the chocolate. Microwave for 30 seconds, stir, microwave for another 30 seconds. Stir again and microwave in short bursts of 15-20 seconds until chocolate has uniformly melted and has reached between 114° – 118°F. Then add in some of the remaining chocolate, stir to completely melt and then add more (I did three batches). Continue to stir the chocolate until it has cooled to 88° – 89°F. The chocolate is now tempered and ready to use.
Working quickly, dip each pineapple spear in the chocolate and use a fork to turn it around and remove the spear, letting any excess chocolate drip off before placing onto a sheet pan lined with parchment paper.
Next, in a microwave safe pastry bag, pour in white candy melts and microwave for 30 seconds. Knead the bag and microwave in 20-30 second bursts, kneading in between each round. When fully melted, snip end of bag to make a small hole for piping. Pipe across pineapples to make stripes.
Insert a lollipop stick into each pineapple base. Will keep refrigerated up to 3 days. 
---
Notes
Tempering Chocolate tips:
Keywords: chocolate, pineapple, tempering