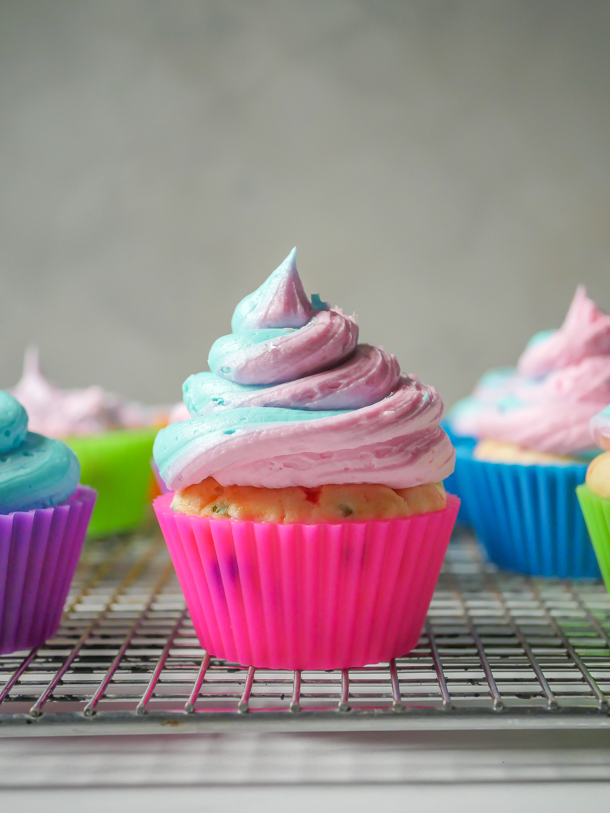 Where can I find the original treat?
This frosting how-to is inspired by the Royal Cupcake at Disneyland found at the Jolly Holiday Bakery Cafe.
One of the easiest ways to make a dessert feel elevated, to seem really special, is to decorate it with fancy frosting and sprinkles. Cupcakes always seemed like a personal present to give to someone, and instead of sparkly bows and wrapping paper, we've got two-toned frosting and edible stars.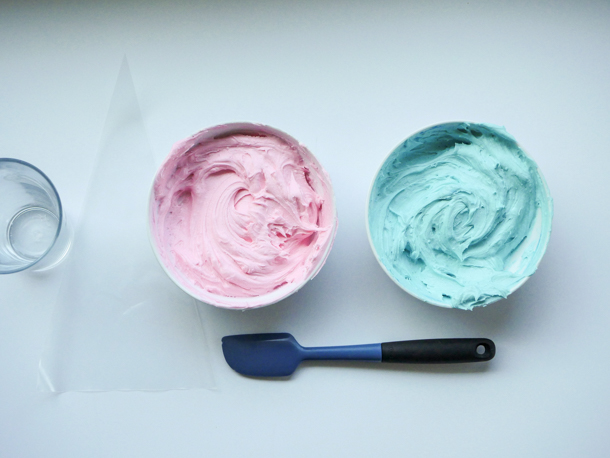 When the Royal Cupcake debuted at Disneyland, its unofficial title was the Make it Pink! Make it Blue! cupcake, as the dueling fairies in Sleeping Beauty were known to yell at each other. And today we've actually got a short video to show two ways to make this frosting!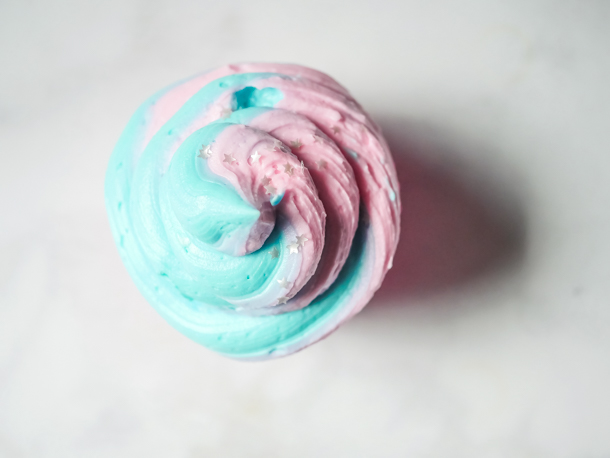 Method one is adding the colored frosting to a piping bag directly. Each color is spooned in on opposite sides and when piped together, you get the two colors. This method produces a more blurred line between colors, although still distinct.
Method two is a little extra work, but has a sharper line between colors. You start by laying down a piece of plastic wrap and spooning your frosting colors in stripes longways (you can also pipe them out if you want but that was too much for me). Then you fold over your colors lengthwise, making a sausage with the plastic wrap, and insert that inside a piping bag fitted with a round tip. Pull the plastic wrap through the tip and cut off the extra that hangs out. Then pipe as you normally would!
Now it's time for me to make some cupcakes disappear!