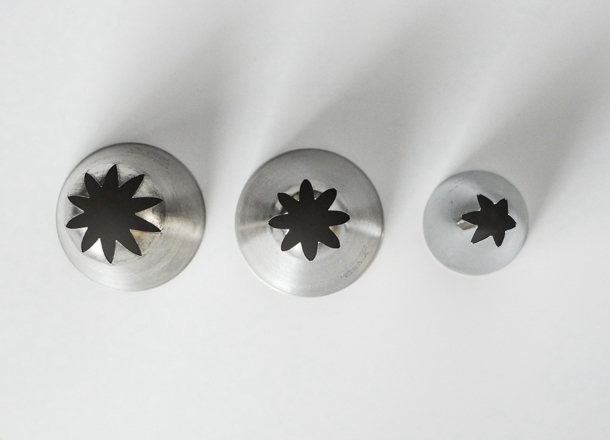 We love making churros around here. As of this week we have SIX churro recipes on the site (and we only just started here in May). And while we have lots of tips and tricks on each recipe page, the style of churro you want to create was taken into consideration, and so we have our first tip post today.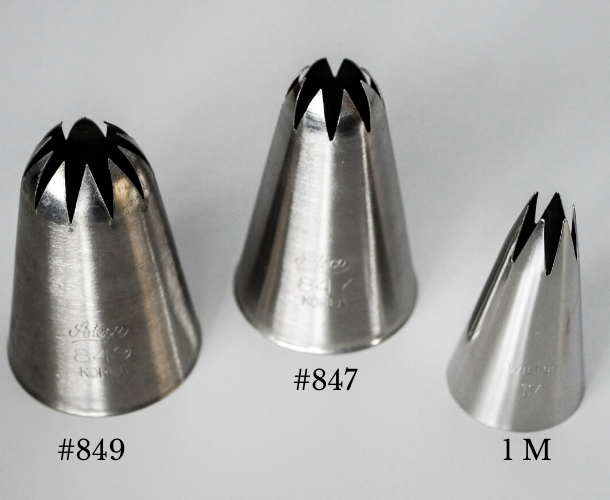 Tip as in advice, and tip, for today, as in pastry tips. Through these churro recipes I've come to find that I enjoy two styles of churros: thin and crunchy, and fat and crispy. And then there are the churro nuggets too, but those I usually just like for small bites, not so much for recipes on this site. So today I thought I'd show what you'll expect with the two types of pastry tips used here on the site.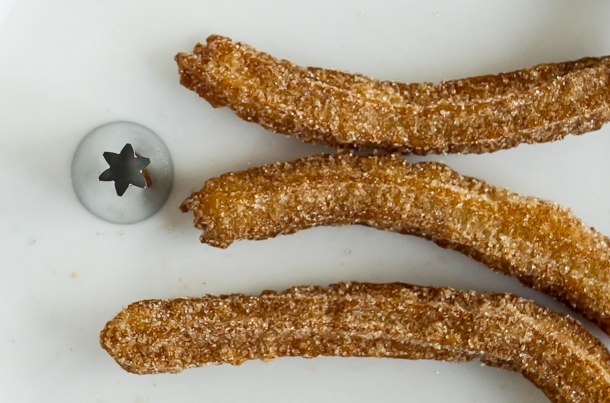 Wilton 1 M
The Wilton 1 M tip is a smaller, open star tip. It produces a thin, crunchy churro with a hollow center. The ridges are more shallow, and the churro becomes more fragile after it has sat under refrigeration.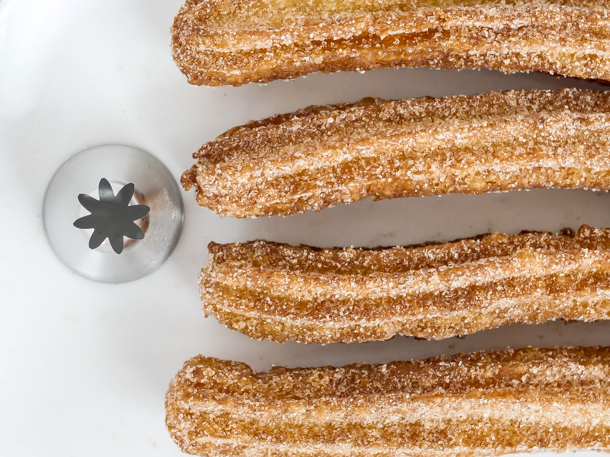 Ateco #847
The Ateco #847 pastry tip is a closed star with a wider opening. It produces a thicker churro with a more spongy inside and crispy, not crunchy exterior. The ridges on the outside are deeper, which are useful for recipes where the churro is rolled in extra ingredients (i.e. cookie crumbles). This size churro is also sturdier after refrigeration.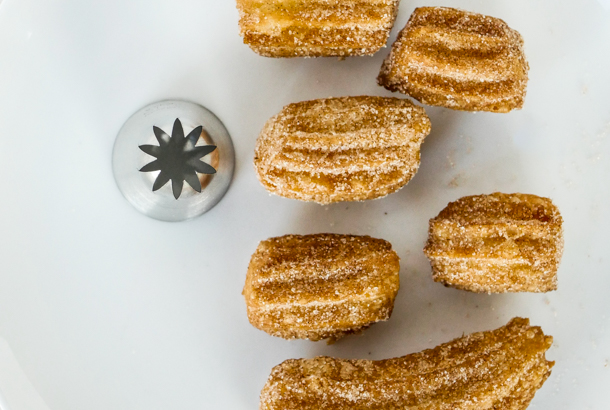 Ateco #849
Just two sizes up from the #847, the Ateco #849 pastry tip produces an ideal size for churro bites. As with the #847, churros produced with this tip are crispy with deep ridges, however, due to their width, they become oversized when piped out longer than an inch or two. This results in the possibility of a raw center with a burned exterior. However, when using this tip to make a churro bite smaller than an inch, it cooks perfectly at 6 minutes total, similar to the other churro recipes on here.
It's up to you now which style of churro you'll want to try. And I hope we have at least one recipe on the site you'll have fun trying!
Got a question on baking, technique, or Disneyland in general? Drop us a comment below!